Look Within and Be Radiant
Unity Atlanta Youth and Family Ministry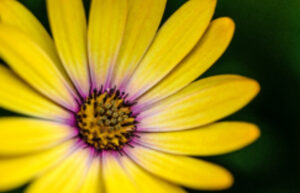 Family Ministry is dedicated to promoting life-long qualities that support a child's spiritual and emotional development, as well as create a foundation for mindful living!
The focus each week is to remind our youth that God is within us, around us, and everywhere present… and that we are loved unconditionally.
The purpose of this ministry is to support parents seeking a practical approach to spiritual concepts and mindfulness for their children, as well as themselves.
The mission of Unity Atlanta's Youth and Family Ministry is to provide our children with a safe, nurturing, loving sacred space, while learning and applying spiritual principles that can be used in everyday interactions. Teachings are presented from a practical view point that encourages one to expand their existing understanding of their own God experience.
Our teachings empower the youth to live to their Divine Potential.
---
Youth Sunday School is now in person for UniKids, UniTeens and Youth of Unity (Y.O.U.)
Universal indoor masking is required for all youth ages 5 and up, volunteers, staff, and parents regardless of vaccination status.Nursery service:  10:00am-12:30pm
Youth Lounge:  10:00am-10:50am
Sunday School:  11:00am-12:00pmJoin us each week for light-hearted spiritual lessons taken from The Quest by Richard and Mary-Alice Jafolla.
Click here to register:  https://forms.gle/kHUoSRAqYctpQm3k7
~~~~~~~~~~~~~~~~~~~~~~~~~~~~~~~~~~~~~~~~~~~~~~~~~~~~~~~~~~~~~~~~~~
BELOW ARE A FEW WAYS FOR YOUR CHILD TO PLUG-IN AND CONNECT!
VIRTUAL UNITEEN EVENTS (GRADES 6th-8th)
WHAT:  Virtual Sunday Sessions
WHEN:  Each Sunday
TIME:  10am-11am
Registration Link   https://seunity.breezechms.com/form/41a8d9
~~~~~~~~~~~~~~~~~~~~~~~~~~~~~~~~~~~~~~~~~~~~~~~~~~~~~~~~~~~~~~~~~~
YOUTH OF UNITY EVENTS (Y.O.U.) (GRADES 9th-12th) 
WHAT:  Virtual Wednesday Night with Y.O.U.
WHEN:  Each Wednesday
TIME:  7P-8P
Registration Link    https://seunity.breezechms.com/form/8bf6cf
WHAT:  Virtual Game Night
WHEN:  First Wednesday of each month
TIME:  7P-8P
Registration Link   https://seunity.breezechms.com/form/8bf6cf 
~~~~~~~~~~~~~~~~~~~~~~~~~~~~~~~~~~~~~~~~~~~~~~~~~~~~~~~~~~~~~~~~~~~~ 
NEXT GENERATION UNITY EVENTS (NGU) (AGES 18-35) 
WHAT:  Small Group Hangout for Young Adults
WHEN: First Sunday of each month
TIME:  7pm
The theme for 2021 is Intentional Living. Each month will focus on one of the Twelve Powers and delve into how we apply that power intentionally in our lives.
---
In every child's heart there exists the excitement of connecting with "something more." The Quest opens the way for that connection in a youthful way.
Join us each week as we voyage together to discover tools and road maps needed to uncover our Christ nature!
Unikids (For Ages 5-10)
This age group focuses on basic Unity principles and metaphysical teachings, including prayer, meditation, affirmations, biblical readings, uplifting songs and more.  As part of the Sunday routine, the children assemble together for Sacred Circle time before they gather with their respective age group to engage in spiritual teachings, crafts and connection activities. 
Uniteen  (For Ages 11-13)
UNI-Teen is our middle school teen group for grades 6th-8th. They meet with their youth Sponsor each week to explore Unity principles, metaphysical teachings, biblical readings, and their own course of study based on Atlanta Unity's approved guidelines.  At this age level, youth attend weekend retreats and outings.  They also have opportunities to serve the community and develop their spiritual leadership skills.
Youth Of Unity (Y
.O.U.) (For Ages 14-18)
The Youth of Unity (YOU) is an international youth group.  The purpose of YOU is for youth to begin demonstrating their Christ Light, as well as to encourage and nurture a teen's spiritual growth. YOU puts the principles in to practice for those teens seeking to live their divine potential daily.  YOU Sponsors encourage youth leadership, fortitude, deeper spiritually exploration and an acceptance of a God guided life experience.  YOU participants attend local social outings and gatherings, plan and execute community outreach, develop fund raising plans.  YOU teens have an opportunity to attend regional weekend retreats called Rally, lock-ins and trainings, spiritual leadership conferences, and International YOU held annually at Unity Village. 
What is a region?
Each state belongs to one of the seven ministerial regions as defined by the Association of Unity Churches International (dba Unity Worldwide Ministries). Unity Atlanta YOU is in the Southeast Region. Each region hosts many events, or rallies, for its YOU groups. Regional representatives are elected yearly to plan the YOU experiences on a regional level. These events include rallies, leadership events, lock-ins, subregional activities, fundraisers and service projects.
What are rallies?
Rallies are weekend-long retreats that encourage fellowship as well as the sharing of ideas and experiences in the framework of Unity principles. ATL YOU hold fundraising events throughout the year to be able to attend the rallies and other regional events. To attend a rally, teens must be attending Y.O.U. and average of two Sundays a month and must meet service hours requirements.  In support of the teens spiritual growth, the Church pays for 1/3 and the teens/parents pay for 2/3 of the rally and transportation fees. Rallies are youth led and are entertaining, spirit filled and full of love and acceptance. Teens and Sponsors alike all love attending and come back with a spiritual boost called "Rally Vibrational High"!
Add save the date image—–Save the date: Y.O.U. Fall Rally – November 12 – 14th, 2021 at Epworth by the Sea, GA.  
~~~~~~~~~~~~~~~~~~~~~~~~~~~~~~~~~~~~~~~~~~~~~~~~~~~~~~~~~~~~~~~~~~~~~~~~~~~~~
Join our Youth and Families Team!
Serving in the Youth and Family Ministry (YFM) at Unity Atlanta is awe-inspiring! Children and youth are at a time in their lives where having someone like you to walk alongside them as they journey through life's ebbs and flows can be life altering. They appreciate someone who will learn their name, listen to their stories, and help them understand that they matter… someone who, at the end of the day, will teach and demonstrate a Christ centered life. Without doubt, your time and talent shape our Beloved CommUNITY. YFM leaders believe one role of Unity Atlanta is to equip you to serve within the community and to use your gifts to inspire others.
You are warmly invited to join the YFM Sunday Teacher Team for the 2021 fall session which begins August 8. You can serve behind the scenes or lead a Sunday School class in spiritual lessons and activities. Whatever your role, you will make a lasting impact in the lives of the children and youth at Unity Atlanta!
Yes, I am ready to begin my awe-inspiring journey and come to one of the information sessions to learn more!
---
New to our Beloved Community?   We honor and welcome you and your family!
Experience the synergy of our Beloved Community! Connect, meet other families on the path, and become an integral part of Unity Atlanta' Beloved Community. 
How can we serve you?  Email all youth inquires to:  leshey@unityatl.org