Look Within and Be Radiant
Unity Atlanta Youth and Family Ministry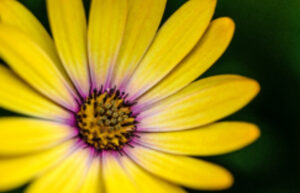 Our virtual sacred spaces promote life-long qualities that support a child's spiritual and emotional development, as well as create a foundation for mindful living!
The focus each week is to remind our youth that God is within us, around us, and everywhere present… and that we are loved unconditionally.
The purpose of this ministry is to support parents seeking a practical approach to spiritual concepts and mindfulness for their children, as well as themselves.
The mission of Unity Atlanta's Youth and Family Ministry is to provide our children with a safe, nurturing, loving sacred space, while learning and applying spiritual principles that can be used in everyday interactions.  Teachings are presented from a practical view point that encourages one to expand their existing understanding their experience of God.
Our teachings empower the youth to live to their Divine Potential.
---
Lessons on the Lawn!  Sunday's 11:00 AM
Youth Sunday School is now in person for Unkids, Uniteen and Youth of Unity (Y.O.U.) 
Nursery service is not available at this time. 
Lesson on the Lawn Themes: (Registration preferred, but not required) 
July 11
I Have The Power w/Stacy Joslin, RYT-200–Join us as we tap into our inner Powerhouse!
July 18
Unity in the Community with Desiree Fauntleroy, Board Secretary –Join us as we celebrate our oneness! 
July 25
It's a Giving Party w/Steve Peck, Board Treasurer – Join us as we celebrate the joy of giving and receiving! 
Click here to register:  https://forms.gle/kHUoSRAqYctpQm3k7
---
Join our Youth and Families Team!
Serving in the Youth and Family Ministry (YFM) at Unity Atlanta is awe-inspiring! Children and youth are at a time in their lives where having someone like you to walk alongside them as they journey through life's ebbs and flows can be life altering. They appreciate someone who will learn their name, listen to their stories, and help them understand that they matter… someone who, at the end of the day, will teach and demonstrate a Christ centered life. Without doubt, your time and talent shape our Beloved CommUNITY. YFM leaders believe one role of Unity Atlanta is to equip you to serve within the community and to use your gifts to inspire others.
You are warmly invited to join the YFM Sunday Teacher Team for the 2021 fall session which begins August 8. You can serve behind the scenes or lead a Sunday School class in spiritual lessons and activities. Whatever your role, you will make a lasting impact in the lives of the children and youth at Unity Atlanta!
Yes, I am ready to begin my awe-inspiring journey and come to one of the information sessions to learn more!
---
In every child's heart there exists the excitement of connecting with "something more." The Quest opens the way for that connection in a youthful way.
Join us each week as we voyage together to discover tools and road maps needed to uncover our Christ nature!
Unikids (For Ages 5-10)
Uniteen  (For Ages 11-13)
Y.O.U. (For Ages 14-18)
~~~~~~~~~~~~~~~~~~~~~~~~~~~~~~~~~~~~~~~~~~~~~~~~~~~~~~~~~~~~~~~~~~~~~~~~~~~~~ 
New to our Beloved Community?   We honor and welcome you and your family!
Experience the synergy of our Beloved Community! Connect, meet other families on the path, and become an integral part of Unity Atlanta' Beloved Community. 
How can we serve you?  Email all youth inquires to:  leshey@unityatl.org