Unity Atlanta's youth program is filled with love, acceptance, spirituality, fun, games, outreach opportunities and so much more!  We offer an engaging lessons and activities during the 11 am Sunday Service that promote life-long qualities that support a child's spiritual and emotional development, as well as create a foundation for mindful living!  The focus each Sunday is to remind the children that God is within us, around us, and everywhere present… and that we are loved unconditionally. It is our joy to support families seeking a practical approach to spiritual concepts and mindfulness.
The mission of Unity Atlanta's Youth and Family Ministry is to provide children with a safe, nurturing, loving environment, while learning and applying spiritual principles that can be used in everyday interactions.  Teachings are presented from a practical view point that encourages one to expand their existing understanding.  
Unikids through Y.O.U. explore Unity principles using living curricula. Living curricula honors a child's inherent wisdom and ask questions to "draw forth" the truth one already knows by using storytelling, science and creative expression and sacred practices.  Unkids, Uniteens and YOU connect to their Christ Light within using prayer, meditation, affirmations and breathing techniques.
5 Basic Unity Principles for Children
God is all Good and active in everything, everywhere.
I am naturally good because God's Divinity is in me and in everyone.
I create my experiences by what I choose to think and what I feel and believe.
Through affirmative prayer and meditation, I feel God and bring out the good in my life.
I do and give my best by living the Truth I know. I make a difference.
Our teachings empower the youth to live to their Divine Potential.
Sunday school begins at 11 AM  for Unikids, Uniteens and Youth of Unity.  Sunday School is held in the Youth and Family wing.  In order to keep the classrooms focused, we ask parents to sign in children before the 11 AM service begins.
Unkids Sacred Circle begins at 11:15 AM–Sacred Circle is a sacred gathering that allows time for children deepen their connection with the Christ Light and each other. 
Unikids engagement through song 1st Sundays during Sunday School.
Sunday school teachers are volunteers from the congregation who generously donate their time to fostering spirituality in our next generation.
Discover Your Divine Potential in 2020 through the study of the 12 Powers Within!  This is a year long youth study of the powers we each possess:
FAITH  STRENGTH  WISDOM  LOVE   POWER  IMAGINATION  UNDERSTANDING  WILL  ORDER  ZEAL  ELIMINATION  LIFE

Upcoming Teachings:
1/5-What is faith?
Explores what Unity believes about faith. 
1/12-Where is my faith focused?
Explores the choices we have in every situation.
1/19-How does faith grow?
Explore what it takes to help our faith in God strengthen and grow. 
1/26-What is faith in action?
Understand that we must put action with our faith.
2/2-What is love?
Understand that love is the greatest principle. 
2/9-How do we love others as ourselves?
Love gives us the ability to desire good for all. 
2/16-Giving and receiving love
Everyone is created to receive or give love.
2/23-Only love prevails
The entire world can be transformed through love.
3/1-What is strength?
Exploring true strength.
3/8-I'm Afraid, Now what do I do?
Using our inner strength to overcome our fears. 
3/15-My strength revealed
God within us is our strength.
3/22-Taking on our Goliaths
Faith, love and inner strength help us tackle our Goliaths. 
3/29-Reconnecting Activity:
12 Powers Creation Stations 
4/5-What is the still small voice?
Our inner wisdom will always guide us. 
4/12-How can I hear you with all this noise in my head?
Explore how inner wisdom shows up in our lives. 
4/19-What choice do I have?
We have a choice to follow our inner wisdom. 
4/26-Head and Heart Working together
Both thinking and feeling are needed to make wise decisions.
5/3-How does God create?
God creates through the power of the word.
5/10-What power do I have to create?
Explore the affect of our thoughts and words.
5/17-Finding my voice
How can we awake our BIG VOICE within?
5/24-Our words in action
Explore our inner power to create with words.
---
Unitots –Age: 18 months-4 Years
The Nursery is open from 8:30 am-12:15 pm. We provide a loving and safe environment for toddlers and preschoolers.  The Unitots are introduced to simple life principles such as kindness, caring for others and sharing.  
---
Unikids – Age: 3 Years – 5th Grade
Our Unikids explore Unity teachings and other key spiritual concepts with games, arts and crafts, and music.  Because children learn through multiple intelligence, our program is designed to allow all children the opportunity to engage, explore and enjoy!
---
Uniteen Group – Age: 6th-8th Grade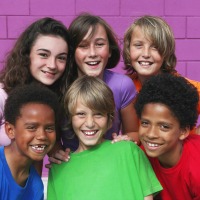 Uniteens explore Unity Principles as principles relate to their age group in a spiritually-based environment.  They learn to support each other in their spiritual growth and development.  Uniteens are Truth students seeking to develop self identity amidst rapid physical and emotional changes. 
Uniteens have an opportunity for renewal by attending spiritual retreats hosted by the Southeast Youth and Family Ministry.  Email Leshey Williams at leshey@unityatl.org for more information.  
Upcoming Uniteen retreats:  
2020 Uniteen Spring Retreat, Camp Weed, Florida (http://www.campweed.org/)
Theme:  My Thoughts Are My Prayers
APRIL 3-5, 2020
Registration closes March 8, 2020
SAVE THE DATE
2020 Fall Uniteen Retreat, Epworth By The Sea, St. Simons, Georgia (https://www.epworthbythesea.org/)
October 16-18, 2020
---
Youth of Unity (Y.O.U.) – Age 9th – 12th Grade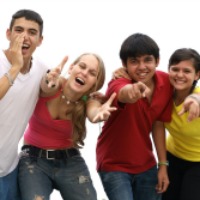 Y.O.U. is comprised of teens in high school, or the equivalent. The purpose of  Unity Atlanta's Y.O.U. is to unify all young people who are seeking to express the indwelling Christ Light. This is accomplished through peer to peer support, service, social and spiritual activities.
Y.O.U. teens have an opportunity for renewal by attending spiritual retreats hosted by the Southeast Youth and Family Ministry, called Rally.  The annual International Y.O.U. Rally is held on the campus of Unity Village in July.  Email Leshey Williams at leshey@unityatl.org for more information.  
Upcoming Y.O.U. Rally:
2020 Y.O.U. Spring Rally
Theme: Master Plan, "Create the highest, greatest vision possible for your life, because you become what you believe"~Oprah Winfrey
Location:  Camp Warren Willis, Fruitland Park, Florida (http://wwumccc.org/)
March 27-29, 2020
Early registration closes January 26, 2020–Fee $199.99
Late registration closes February 23, 2020–Fee $224.99
---
New to our Beloved Community?   We honor and welcome you and your family!  Let us know more about you, your family and your youth by completing a orange registration card.  You can remit the registration card to your child's teacher or to the information booth attendant, which is located near the sanctuary.  Registration information helps the teacher team meet your child's spiritual and personal needs.  
Become a YFM Sunday teacher!  Unity Atlanta believes in tithing time, talent and treasure as part of our practice for spiritual growth. Deepen your awareness of your Divine nature by circulating good to our youth and teens. Experience the synergy of sacred service. Connect, meet new people, and become an integral part of Unity Atlanta.  Email Leshey Williams atleshey@unityatl.org to inquire.