Unity Atlanta's youth program is filled with love, acceptance, spirituality, fun, games, outreach opportunities and so much more. Our lessons promote life-long qualities that enhance a child's spiritual and emotional development.
Preschoolers to teens explore Unity principles, using living curricula created by Unity and others approved by Unity. This is an approach that honors the wisdom within each of us, including children.  It uses questions to 'draw forth" the truth one already knows by using storytelling, science and creative experiences.
Our teachings empower the youth to live to their Divine Potential.
The mission of Unity Atlanta's Youth and Family Ministry is to provide children with a safe, nurturing, loving environment, while learning and applying spiritual principles.
* Sunday school begins at 11 AM  for Unikids, Uniteens and Youth of Unity, in the Youth and Family wing.
* Sunday school teachers are volunteers from the congregation who generously donate their time to fostering spirituality in our next generation.
---
Unitots – Age: 6 Weeks-3 Years
The Nursery is open from 8:30 am-12:15 pm. We provide a loving and safe environment for infants and toddlers.
---
Unikids – Age: 3 Years – 5th Grade
Our Unikids explore Unity teachings through the Bible and other key spiritual concepts with games, arts and crafts, creating unique snacks, watching and participating in drama, and music.  Because children learn through multiple intelligences, our program is designed to allow all children the opportunity to engage, explore and enjoy!
---
Uniteen Group – Age: 6th-8th Grade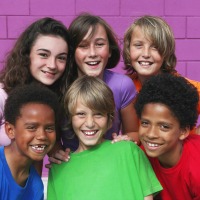 Uniteens come together to learn Unity Principles and how they apply to their lives, share fellowship in a safe, spiritually-based environment, and to be supported in their spiritual growth and development. Uniteens are Truth students seeking to develop self identity amidst rapid physical and emotional changes. On Sundays Uniteens meet to explore Truth and its application in their lives through a meaningful Sunday lesson.
SUMMER SPLASH UNITEEN RETREAT
June 7 – 9, 2019
Unity Atlanta, Peachtree Corners, GA 
FALL UNITEEN RETREAT 
October 18 – 20, 2019
Epworth By the Sea, St. Simons Island, GA
---
Youth of Unity (Y.O.U.) – Age 9th – 12th Grade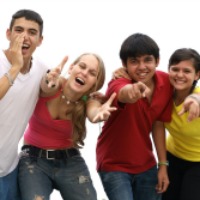 Y.O.U. is comprised of teens in high school, or the equivalent. The purpose of  Unity Atlanta's Y.O.U. is to unify all young people who are seeking to express the indwelling Christ in accordance with the principles of practical Christianity, as taught and interpreted by Unity School and the Association of Unity Churches. This is accomplished through service, social and spiritual activities.
IYOU Event
The Art of the Universe
July 8-12, 2019
SUMMER CONNECTION 2019 **Registration closes May 26, 2019**
Where: Warren Willis College, Asheville, NC
---
Save the Date!
NEXT GENERATION UNITY (NGU)
young adults age 18 – 35
What:  NGU Retreat
When:  May 17 – 19, 2019 
Where:  Unity of Blairsville
Cost:  $35  
Contact:  Miranda Baker at miranda@unitynorth.org
---
For more information about Unity Atlanta's awesome Youth and Family Ministry, or if you are interested in teaching Sunday school, please contact: Leshey Williams, Director of Youth and Family Ministries: Leshey@unityatl.org , or 770-441-0585 x104