In addition to our weekly zoom discussion on the book "How To Be An Antiracist", every week we will be adding a CALL TO ACTION item.
Week Four:
Office of Governor
404-656-1776
Ask Governor Kemp to please VETO HB 838 , Police Bill , which will further mistrust between police and citizens.
Contact Senators David Perdue
And Kelly Loeffler
(See week 2 for contact information)
Please pass the HEROES Act (2nd Stimulus) and co-sponsor the
VOTE SAFE ACT(protects everyone's right to vote safely during Covid -19 pandemic.)
Read Wikipedia: 1969 Stonewall
Uprising for the history of PRIDE and first PRIDE March on June 28, 1970- FIFTIETH ANNIVERSARY
Contact:
Senator David Perdue @ 202-224-3521
Senator Kelly Loeffler @ 202-224-3643
Demand that Congress fully fund
VOTE BY MAIL!
Converse
Have a conversation with a colleague, church member, family or friend about race.
Generate at least one idea to help combat racism and act on this.
Support HR 7120 Justice in Policing Act of 2020- very comprehensive: Contact Senators David Perdue Email or 202-224-3521 and Kelly Loeffler Email or 202-224-3643- ask them to please support HR7120 Justice in Policing Act
Ask GA Senator Jesse Stone, Chair of the Judiciary Committee, (404) 463-1314 or
JesseStone@senate.gov, to move HB 426,the Hate Crime Bill, out of committee and to the floor for passage.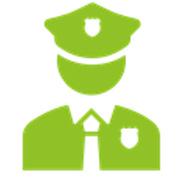 Donate to the Bail Project at bailproject.org. The Bail Project provides bail assistance to protesters who have been arrested and lack the funds to bail out of jail.
Say Something!!! Visit the Anti-Hate website to read messages you can send to "haters" on social media.