Pastoral Care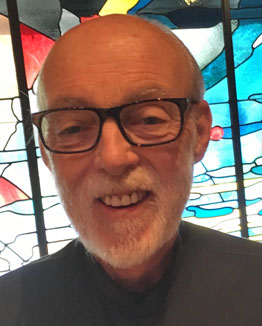 Reverend Warren Jones has served in ministry over 35 year career as Pastoral Counselor, Campus Minister, Senior Minister, Life Coach, Spiritual Director, Pastoral Care Minister, and Life Coaching Instructor. His education includes:
Baldwin-Wallace College, B.A., Cum Laude

Ashland Theological Seminary, M.A., with Honors (Concentration in Pastoral Counseling and Psychology)

American Institute of Holistic Theology, D.Div. (Concentration in Metaphysics)

Post Graduate work at Lexington Theological Seminary, Notre Dame University, and The Ohio State University (further work in theology, Counseling, and Christology)

Graduate of Lifeworks School of Coaching, Certified Life Coach

Rev. Jones is an ordained Minister of Christ  (recognized by Christian Church (Disciples of Christ)
Reverend Xiomara Malagon is from the Dominican Republic. She attended the Ministerial Education Program at Unity School for Religious Studies in Unity Village, Missouri, and became certified and ordained as Unity Minister in 1999. She served as Worldwide Support Coordinator at Unity Worldwide Ministries for 17 years. In this position she trained, counseled and coached leaders of Unity National School, Association of Unity Leaders, emerging Unity ministries worldwide and Spanish-speaking ministries in Continental USA.
La Reverenda Xiomara Malagon es de República Dominicana. Asistió al Programa de Educación Ministerial en la Escuela Unity para Estudios Religiosos en Unity Village, Missouri, y fue certificada y ordenada como ministra Unity en 1999. Se desempeñó como Coordinadora de Apoyo Mundial en Unity Ministerios Mundiales por 17 años. En esta posición capacitó, entrenó y asesoró a los líderes de Escuelas Nacionales Unity, Asociaciones de Líderes Unity, ministerios Unity en desarrollo en todo el mundo y ministerios de habla hispana en Estados Unidos Continental.