On Going
Food Drive –  We collect non-perishable food items for Norcross Cooperative Ministries. Please place donations in the food chest, located in Fellowship Hall.
Trial size toiletries  – Year round we collect trial size toiletry donations.

These donations are lovingly packaged by the Women's Circle and given to women in homeless shelters.

The next time you stay in a hotel, bring the trial size shampoo, conditioner and body lotion home with you and donate them to 

Unity Atlanta.
---
5K Hunger Walk/Run
Sunday, April 28, 2019
12-4 p.m. | The Home Depot Back Yard
1 Backyard Way, Atlanta, GA 30313
The walk/run starts at 2:00 PM
**We will leave the Church at 12 noon
STEP UP AND STOP HUNGER
Step up this spring and make a difference for families, children and seniors struggling with hunger in our community.  Live music, Atlanta's best food trucks, children's play zone and more!
Search:  www.hungerwalkrun.org
Actual Website:         http://engage.acfb.org/site/TR?fr_id=1938&pg=entry
Log In/Register:        We support Atlanta Community Food Bank
Join a team:               Unity Atlanta Church *already activated*
Team Captain:          Nan Smith smith1992@bellsouth.net
Follow instructions
Registration fee:             $25/walkers and $35/runners
Kids Hope USA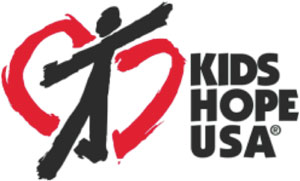 We at Unity Atlanta are SO EXCITED to about our new "Life Together" program, in partnership with Kids Hope USA and Peachtree Elementary.
Program Mission: To build life-changing relationships one at a time: One Child, One School, One Church.
A uniquely equipped mentor, supported by a highly engaged prayer partner, and enabled by a scholarship provider, can change the world, one little world at a time. And our greatest resource is our capacity to share love, just by showing up.
Life Together is life at its best. This is how Beloved Community serves.
There are three ways to get involved.
Be a mentor to a child selected by the school. This requires spending one hour a week with a child selected just for you between the hours of 10:45 and 1:15, depending on the child's lunch period. There are many children waiting for a positive mentor in their life.
Be a scholarship donor to a child and a mentor for $15.00 a month.
Be a silent prayer partner for the mentor and child.
For more information, please Unity Atlanta's Kids hope program Director, Mary Ann Cockman. maccockman@hotmail.com, or Pam Johnson: pam@unityatl.org.
---