On Going
Food Drive –  We collect non-perishable food items for Norcross Cooperative Ministries. Please place donations in the food chest, located in Fellowship Hall.
Trial size toiletries  – Year round we collect trial size toiletry donations.

These donations are lovingly packaged by the Women's Circle and given to women in homeless shelters.

The next time you stay in a hotel, bring the trial size shampoo, conditioner and body lotion home with you and donate them to 

Unity Atlanta.
---
We are collecting household supplies for Interfaith Outreach Home.
Mission: The mission of IOH is to empower hardworking, homeless families through safe, affordable apartments and critical support services so they can achieve sustained self-sufficiency and stability. 
Vision: The financial and emotional well-being of displaced, working families can improve when they have access to secure, affordable housing and support services. The goals of IOH are to keep families together, free from government assistance, and independently housed. Graduates of IOH are confident, contributing members of the larger community and armed with the tools to never be homeless again.
We warmly invite you to join us in empowering families in crisis as they work toward a brighter future.
 Here is the list of what they need: 
Paper towels
Toilet Paper
Laundry detergent
Dryer sheets                              
Chlorine bleach                    
Gallon food storage bags
Quart food storage bags          
Sandwich bags                    
Aluminum foil       
13 gallon garbage bags            
Liquid hand soap       
Bar soap
Feminine hygiene products          
Under arm deodorant    
Body lotion 
Basic household cleaners        
Vaseline                            
Disinfectant spray
Cold and flu medication               
Kleenex tissue                  
Vick's vapor rub
Dish washing liquid (not for automatic dishwashers)
Teddy Bear Drive
Bring a stuffed animal to church with you from now until Dec 15th.
We fill the bear with love during the Sunday services and then they are distributed to different children's hospitals and charities though out Atlanta.
If you would like to be one of the distribution elves, please email pam@unityatl.org.
Kids Hope USA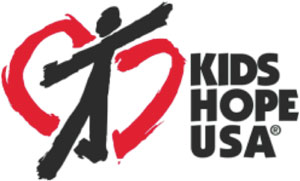 We at Unity Atlanta are SO EXCITED to about our new "Life Together" program, in partnership with Kids Hope USA and Peachtree Elementary.
Program Mission: To build life-changing relationships one at a time: One Child, One School, One Church.
A uniquely equipped mentor, supported by a highly engaged prayer partner, and enabled by a scholarship provider, can change the world, one little world at a time. And our greatest resource is our capacity to share love, just by showing up.
Life Together is life at its best. This is how Beloved Community serves.
There are three ways to get involved.
Be a mentor to a child selected by the school. This requires spending one hour a week with a child selected just for you between the hours of 10:45 and 1:15, depending on the child's lunch period. There are many children waiting for a positive mentor in their life.
Be a scholarship donor to a child and a mentor for $15.00 a month.
Be a silent prayer partner for the mentor and child.
For more information, please Unity Atlanta's Kids hope program Director, Mary Ann Cockman. maccockman@hotmail.com, or Pam Johnson: pam@unityatl.org.
---