Vital Signs: The Nature and Nurture of Passion
March 17 @ 1:00 pm

-

4:00 pm

$25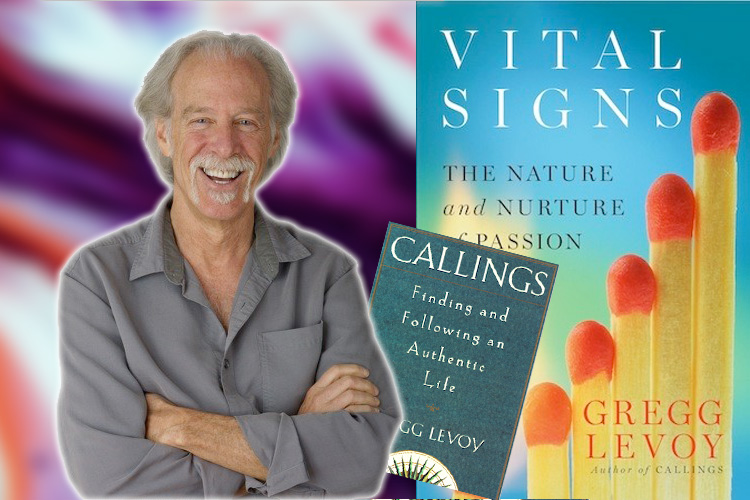 Gregg Levoy, noted author and speaker

Guest Speaker at Services (8:45 am and 11:00 am) and Workshop Presenter
Sunday March 17, 2019 1:00 pm – 4:00 pm Room 107
Workshop tickets are $25 in advance and $30 at the door.  To get tickets in advance, email linda@unityatl.org
(Please bring writing materials. Light finger food will be provided.)
What inspires passion in your life? And what defeats it? How do you lose it and how do you get it back? In this hands-on workshop, you'll explore how you can cultivate not just a specific passion, but passion as a mindset—a stance—that helps bring vitality to all your engagements, from work and relationships to creativity and spiritual life. The goal is clarity—to get a snapshot of what wants to emerge in your life.
What you'll learn:
Passion can be cultivated. Turned on as well as off.
Passion is in the risk. In the willingness to step from the sidelines onto the playing field.
Passion breeds passion and disinterest breeds disinterest. If you lack passion in your own life, your other relationships will be denied that energy.
Passion is more than exuberance; it's endurance.
Passion is intimately related to health. To the degree passion is vitality, honoring your passions enhances your vitality.
Gregg Levoy is the author of Vital Signs: The Nature and Nurture of Passion and Callings: Finding and Following An Authentic Life. He has presented his groundbreaking work at myriad groups, associations and media outlets. A former adjunct professor of journalism at the University of New Mexico, former columnist and reporter, he has written for many well-respected media sources. His website is www.gregglevoy.com