Holiday Remembrance Service-Live Stream and In Person
December 9 @ 7:00 pm

-

8:00 pm
Are you missing loved ones no longer here and the holidays are especially hard?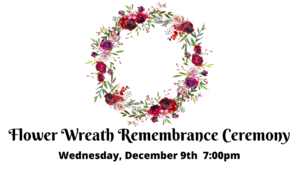 During this time of year, we rejoice with loved ones present and remember loved ones no longer here with us. In this sacred service, we are reminded of the blessings of those who have touched our lives.
Join Rev. Jenn and the Unity Atlanta Congregational Care Team team in a safe place of loving support as we recognize that the love of those who are gone still exists.
To Come In Person:
1. Register here to come in person
To LiveStream: 
1. Click here or go to live stream tab in the top right toolbar of our webpage.
2. Click here to watch via our Face Book page
Ways to Participate from Home:
Our Remembrance Service reminds us that love and life are everlasting. As part of our ceremony, we use flowers to represent God's unconditional loving presence in our lives.  We also use stones or small rocks to remind us of the permanence of memory, as well as our connection to the Earth and one another.  We invite you to have your own flowers and stones at home to share in the ceremony with us.
Remembrance Service In Memoriam
In our Remembrance Service, on Wednesday, December 9th at 7:00pm we will include an In Memoriam portion of the service.  Please send us a picture of your loved one, along with their name, as you wish it to be spoken aloud. We cherish this opportunity to honor the memories of those who have transitioned.
Send your images to Linda at linda@unityatl.org by December 5th.