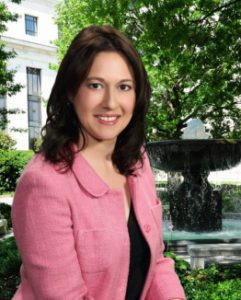 Originally from New Jersey, Rev. Jennifer began her ministerial journey at Unity by the Shore, Neptune, N.J., where she served as guest speaker, small group facilitator, platform assistant, worship team leader, and prayer chaplain.  She earned a Master of Divinity from Unity Institute & Seminary in 2012.
In addition, Rev. Jennifer has a Master's degree in Literature and a Bachelor's degree in Sociology from American University in Washington, D.C.  She also has completed additional graduate studies in Education at St. Peter's University in Jersey City, N.J. and studied Literature, Theatre Arts, and Social History at the University of London, England.  She has worked as a high school English teacher, educational trainer, advocacy journalist, editor and public relations executive.  Previously, she served as Senior Minister of Unity of Grand Rapids, Mich. and Unity of Gainesville, Florida.
Rev. Jennifer's mission is to be the greatest expression of God she can be and to inspire, encourage and support others in being the same.  She is passionate about bringing scripture and Unity/New Thought Principles to life and is devoted to helping people connect with God, themselves and one another in ways which transform their lives, their communities, and our world.
Rev. Jennifer publishes a blog, Faith for the Journey, and you can follow her at revjenn.com or see her on the pulpit on Sundays at Unity Atlanta.