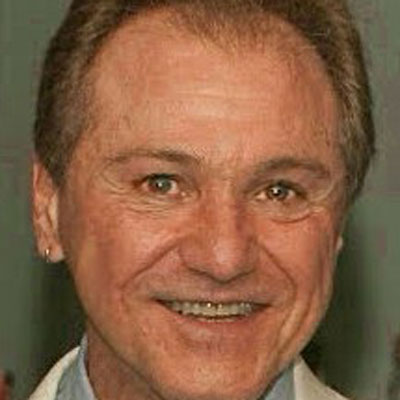 Steve Miller
I have been a member of Unity Atlanta since November 2008. I have been attending worship services since 2002. I have felt for many years that I need to do more to become an active member of our community at Unity Atlanta. I am a creative person but have let that part of me go pretty much unused for quite some time, and I believe that creative gift I have could be of use to my church. When Rev. Jenn called me to inquire if I would be interested and willing to serve on the board of trustees, I have to admit I was very surprised. But, as we talked I felt like this was a door that God was opening for me to finally act on the urgings I was feeling. I've never served in a leadership role like this in this church before, as for most of my life I owned a small picture framing business which consumed most of my time. Now in retirement I am able to focus more on my spiritual life.
I have supported the special services that are offered throughout the year and did help Sharon some in the garden and helped with laying the labyrinth out front.
My introduction to Unity Principles came from attending services in 2002, just after Rev. John Strickland came to the old Dunwoody location. I knew I was in the right place because I was hearing about a Loving God that I'd always believed in but had not seen in action.
The Writings of Emmet Fox hooked me. Later, upon entering into a recovery program and finding the writings and teachers of both organizations spoke the same language, I knew that God was directing my path. I've not looked back. I have learned through these new Principles that God is in charge of the outcomes, I just take the right actions and do my best.
Since 2007 both my parents have made their transitions and just last year my oldest brother died as well. Because of my relationship with this new Loving Spirit of the Universe, my faith in God has allowed me to live at Peace with myself and others.
I am committed to tithing to Unity as this new Spiritual Community has helped God to save my sanity. I've learned to change what I can and leave to Spirit what is His to change. I am so grateful for this new "design for Living that works in rough going".
Thank you for considering me to be on your Board of Trustees.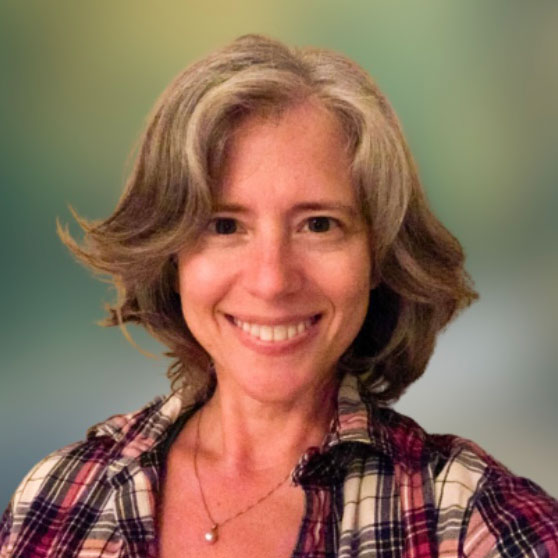 Stacy Joslin
It's good to meet you.  I'm Stacy–a mom, partner, wellness advocate, longtime yogi, and corporate warrior. A Pittsburgh native (go Steelers), I grew up professionally in the business world as an operations leader and consultant for companies like Novartis, Citrix, and IHG. More recently, I've listened to guidance that has led me to a space within the wellness community. I am now certified as a yoga instructor and functional medicine health coach, a practice focused on the integrated wellness of mind, body, and spirit.
I recently followed a path that presented itself to me and a voice in my heart to open Sunny Street Yoga, a community studio here in Peachtree Corners. Our culture honors the integration of all parts of the self in the practice of yoga. I have also become certified to offer trauma-informed yoga to vets and others dealing with post-traumatic stress. This path has informed my personal relationship with anxiety, and I'm joyful to now be able to support others in this way.
My favorite and most important roles are those of wife and mom. In addition to being basically the coolest kid ever (no bias there, of course), my son Daniel is simply incredible, and a daily inspiration to me. My husband Stewart, a 24-year Army veteran, retired businessman, stay-at-home dad, and currently de-facto "fix everything guy" at Sunny Street, has inspired me in many ways, and his perspectives have helped me significantly to grow within myself and in the world around me.
Brenda Williams
Dearest Community, my name is Brenda B. Williams and I'm currently serving as your President of the Board of Trustees at Unity Atlanta.
I became a member of Unity Atlanta on May, 2016 and started my spiritual journey by serving. The past year has been challenging for the church and the board during the pandemic but it has also been rewarding to serve on the board. My spiritual growth has taken a giant leap working with the board, I have seen how God is all omnipotent and work through people to accomplish what is needed. The board and staff kept sight on Unity Atlanta vision and mission while continuing to weather the storm,  (pandemic), we are being guided by God. I'm also a member of the Unity Celebration Choir. It is truly a blessing to give the gift of music to our congregation.
I'm a mother of three sons and grandmother to two grandsons. Currently, I work part time as a Hospital Educator at Children Hospital of Atlanta and love every second of it. I see myself as still serving others.
Today, I ask for your vote to the Board of Trustees to continue the fantastic work that Unity Atlanta has done in our community. Looking forward to a Spectacular 2021.
With all blessings,
Brenda